Monetize your website content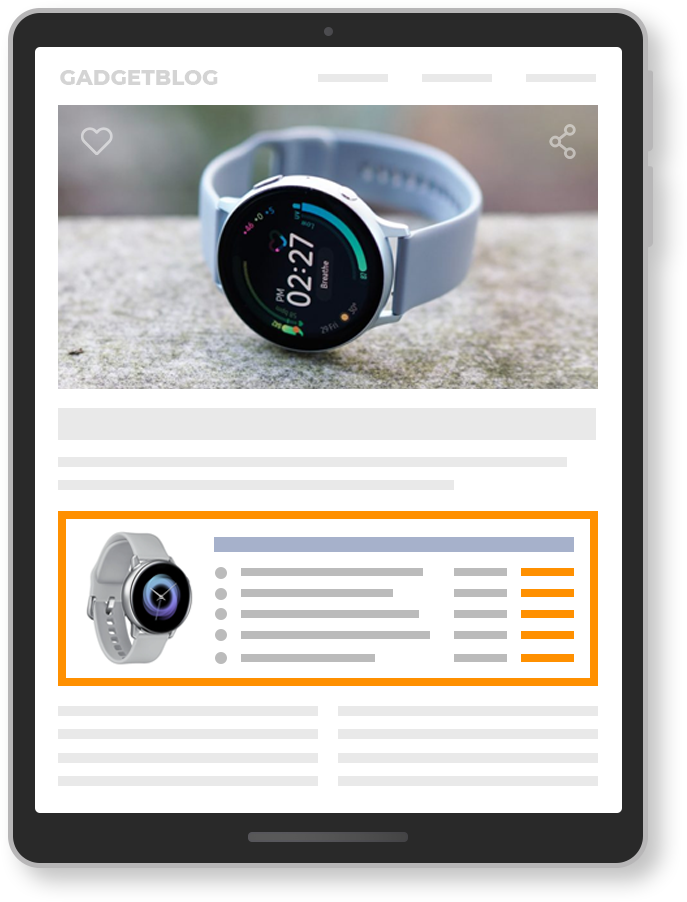 Monetize your website content
Convert your project to a source of constant income. Integrate E-Catalog context blocks and increase the value of your content.
Join the E-Catalog partner program and place context blocks on your website. We will share the revenue generated by clicks.
Get Started
Quality and Loyalty
We provide exclusive experience and special offers for large platforms.
Personal Account Manager
Each partner is assigned a dedicated account manager.
Geotargeting
Increase your revenue from foreign traffic.
Personal User Account
A convenient management system to control statistics, income, and payments.
1
Fill in the registration form
3
Control your stats and get paid
Your website traffic must exceed 2,000 visitors per day. We do not accept clickbait and adult websites. Fill in the registration form. Our manager will contact you as soon as it is processed.
We offer two ways of adding price quotes to your website: using JavaScript widgets or the E-Catalog API. The more organically the widget is embedded into your website content, the higher the click-through rate.
Each click gets paid. If one user navigates from the partners website to several online stores, the partner gets paid for each transition. We pay only for unique clicks.
Watch our short video explaining why our Partner Program is simple, user-friendly, and profitable.